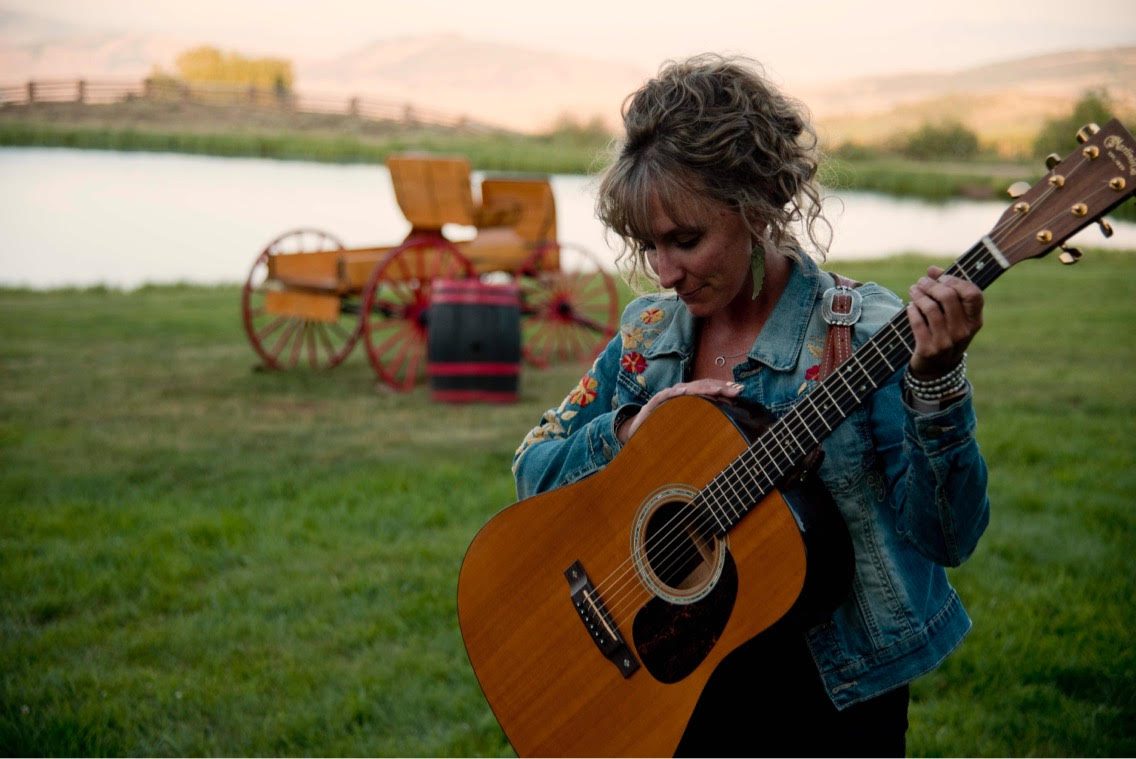 Caitlyn Leigh Taussig
Caitlyn Taussig is a fourth-generation rancher from Kremmling, Colorado. She runs cow-calf pairs with her mother on their high-country cattle ranch. Caitlyn's interests include travel, cattle care, learning to be a better roper, and studying up on bridle horses in the Californio tradition.
Caitlyn has been singing since childhood and has performed at ranch brandings, cowboy gatherings, private events, guest ranches, bars, and ranch ropings. She draws inspiration for her songwriting from Colorado's rugged and beautiful landscapes, her experiences summering cattle at 9,000 feet, cowboying in rough high country and dark timber, working on the family ranch and feeding cattle in the harsh winter months, and listening to her late father's wild stories. An article about the Taussig family appeared in the February 2016 issue of Western Horseman, and in January 2019 Caitlyn and her mother Vicki were featured in the front page NY Times Sunday business section story "Female Ranchers are Reclaiming the American West".
Caitlyn's debut album, The Things We Gave Up, was released in January 2015. Visit her website here.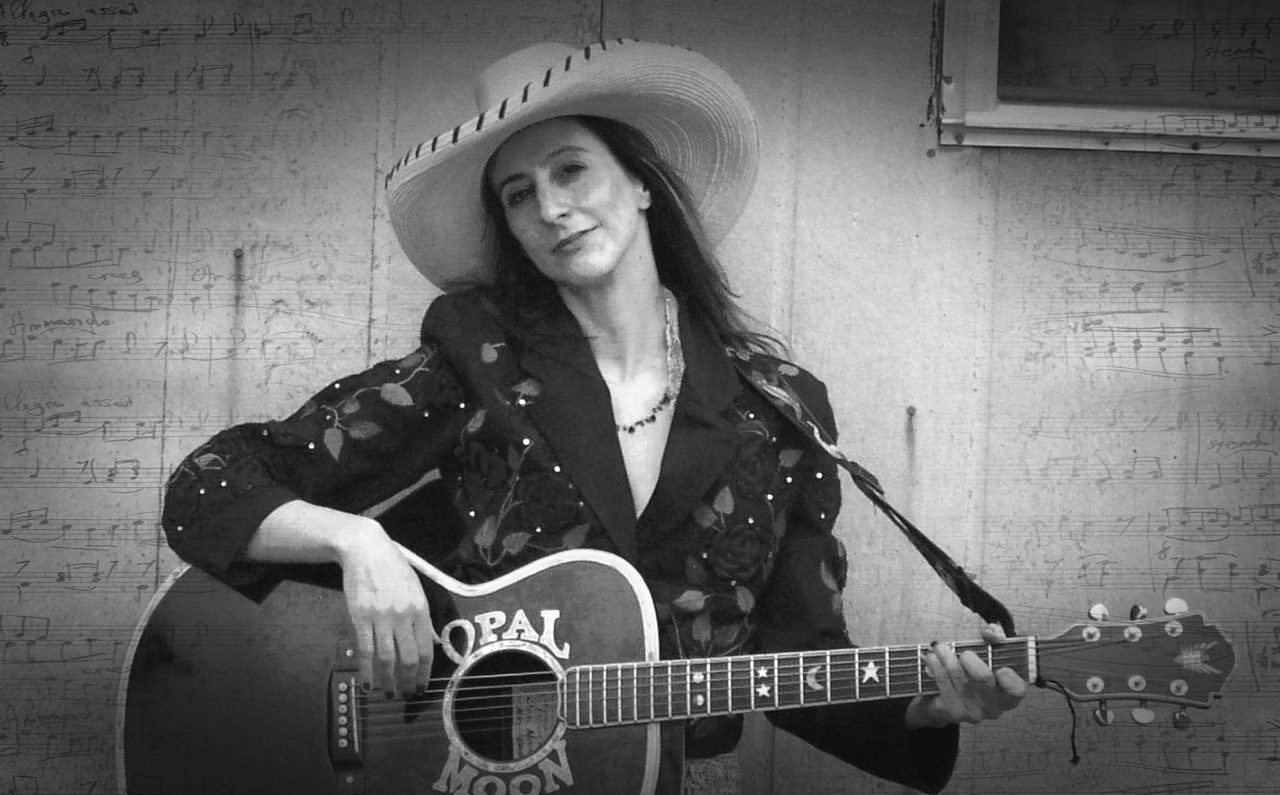 Evelyn Roper
 Evelyn Roper is a singer/songwriter, poet and artist from Gunnison, CO. She played a weekly summer western show at Waunita Hot Springs Guest Ranch for 13 years with the established Waunita Wranglers as well as 7 years solo at Powderhorn Guest Ranch as an entertainer. Evelyn has opened for Dave Stamey multiple times, Ian Tyson, Michael Martin Murphey, Bill Barwick and other non-western acts. You can find her solo, duo or band (Opal Moon) shows mostly in Western, CO.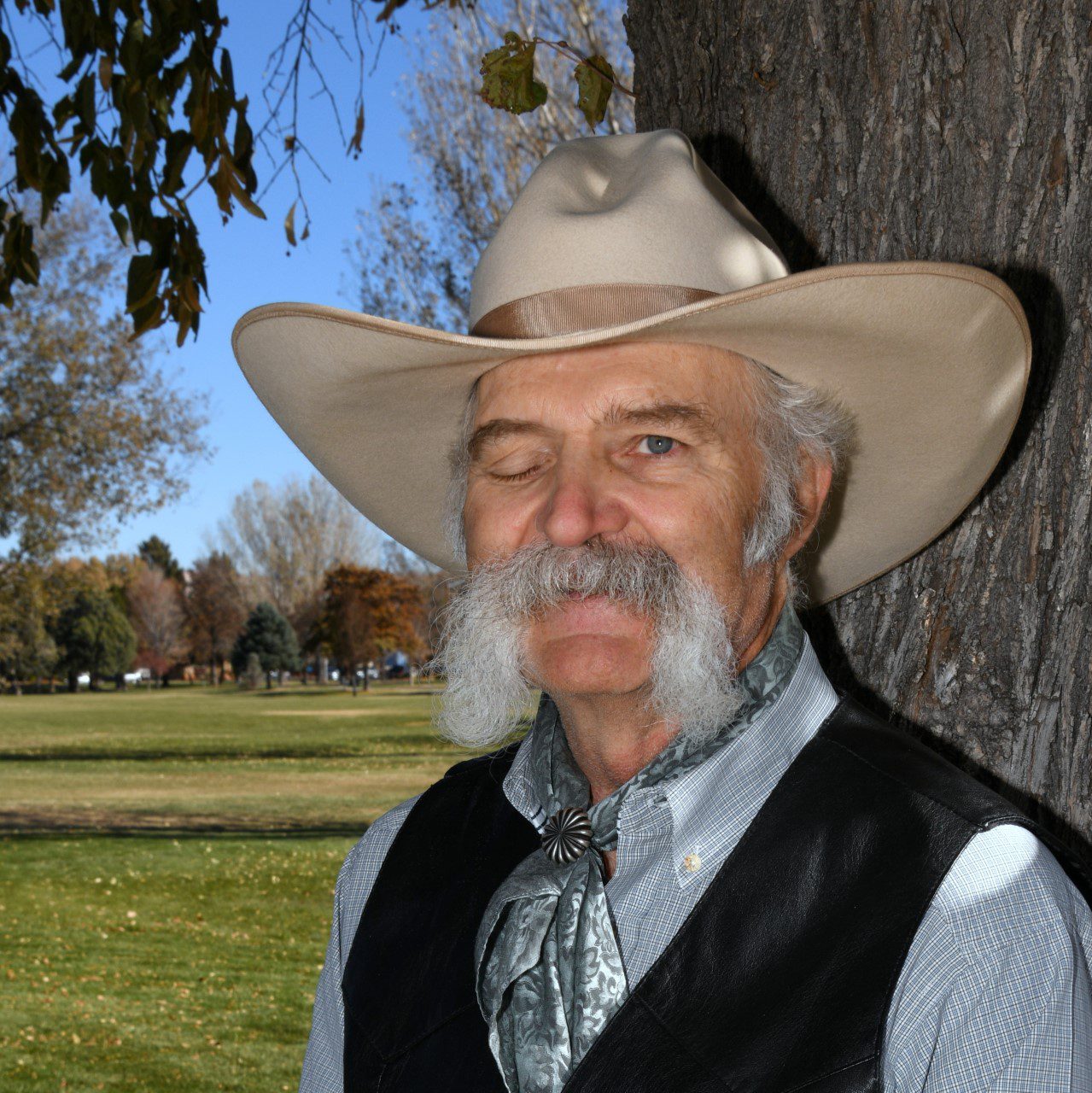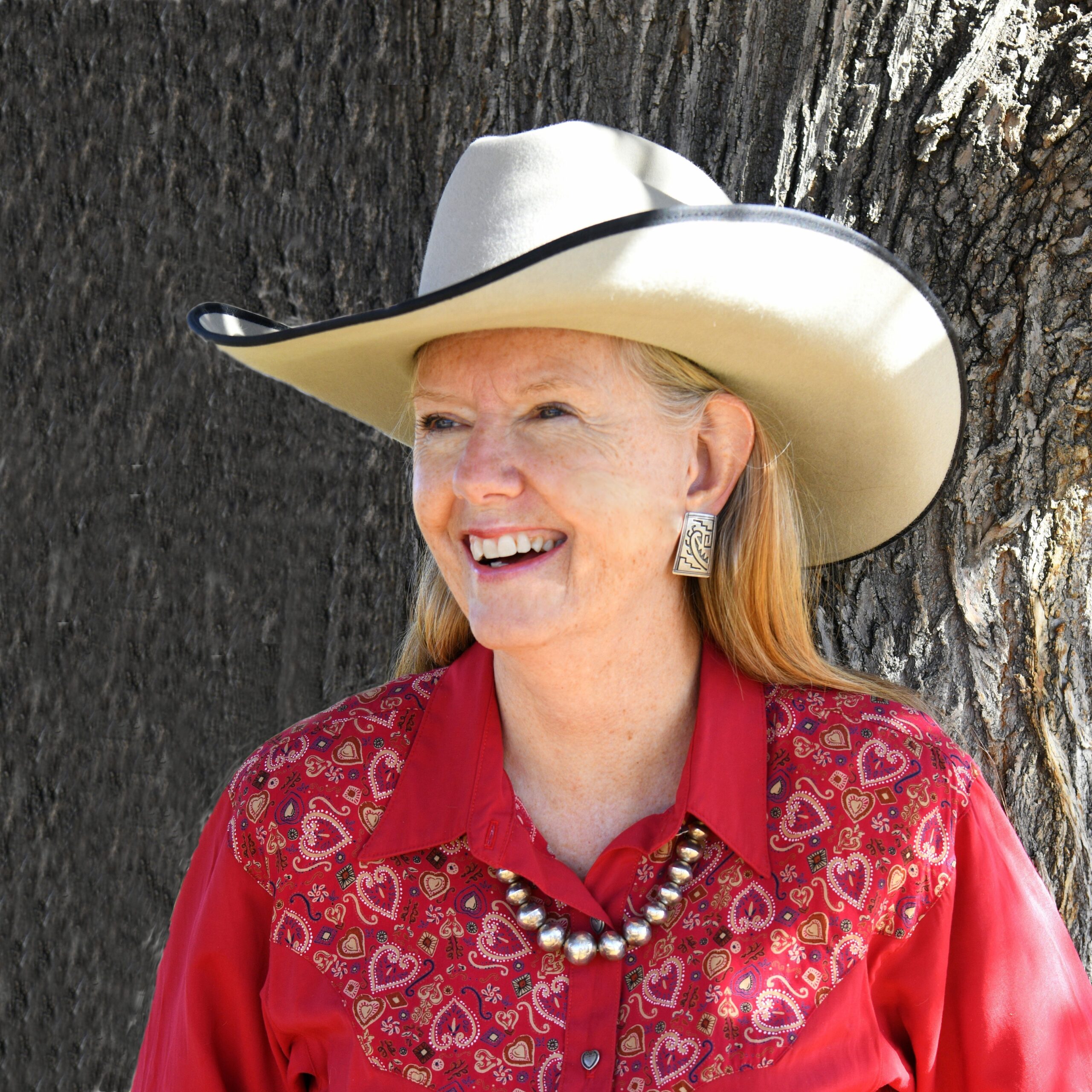 Floyd Beard lives twelve cattle guards from the pavement near Kim, Colorado.   He and his wife, Valerie, run Corriente cattle with their daughter and son-in-law.  A good day involves getting up before the sun is "pinking up the east", riding, working cattle, and settling down on the porch to watch the sunset.   Floyd is an award winning poet and has been writing and rhyming for over 30 years. Floyd is the 2016 and 2017 International Music Association's Male Poet of the Year.
Most of his original poetry is written about his observations while working on the ranch. Find out more here.  

Valerie is a rancher's wife, teacher, writer, crew cook, quilter and reader.  She and her husband, cowboy poet Floyd Beard, live in Southeast Colorado and run Corriente cattle with their daughter and son-in-law. They keep a few Border Collies around to stay humble.  Valerie was a top five finalist for IWMA Female Poet of the Year in 2019. 
Find out more here.
Nona Kelley Carver is a native Coloradan, now retired from ranching at Mesa. Her experience shows in her work that she refers to as "fiction with a few facts thrown in." Believing that reciting makes an author's work come alive for the audience, Nona gives her best whether it is to a small group or at The National Cowboy Symposium and Celebration where she is a repeat performer. Her work has been published in magazines, newspapers, and anthologies. Her CDs and books of poetry are currently sold out.
Find out more here.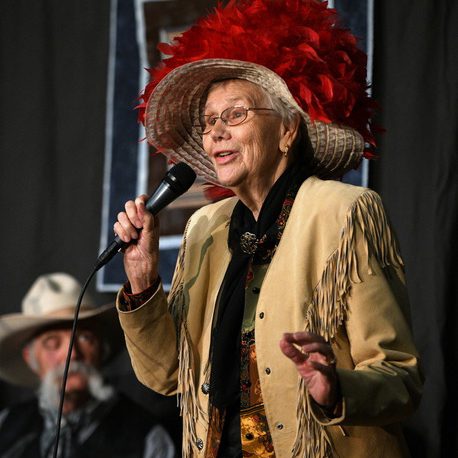 Sweet three-part harmonies and great musicianship have always been a part of the Western Music tradition and that tradition has always been a part of New Mexico. Combining the musical talents of multi-instrumentalist Jim Jones, guitarist/journeyman farrier Doug Figgs and guitarist extraordinaire Mariam Funke, The Cowboy Way serves up a slice of Western life complete with seamless harmonies and impeccable musicianship.
 Jones, Figgs and Funke are all award-winning songwriters and their original songs prove that this living tradition is in good, strong hands. They write about the West not only as it was, but as it is and as it might be in the future. With their new CD, Doin' What We Do, they continue to serve up contemporary and unique Western Music.
Find out more here.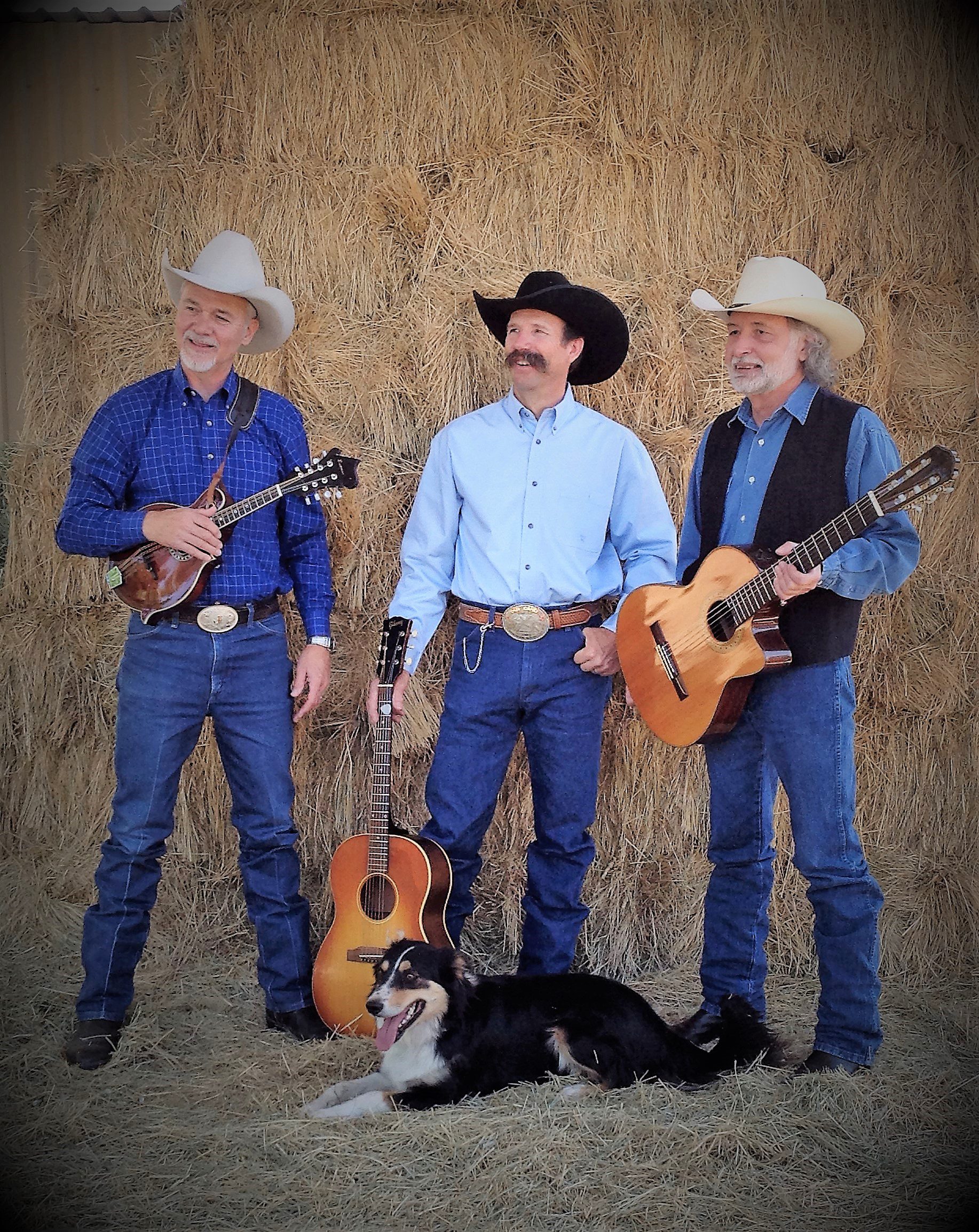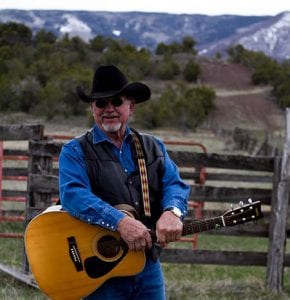 Bill Clark has been a Colorado rancher for over 60 years, playing music all along the way. Bill was lead singer in the Saltcreek Gang (band) for ten years. He won Country/Western CD of the Year in 2016 from the NTCMA for The Man I Am. In 2016, Bill toured through CO, AZ, WY, MT, ID, and SD, and was invited to play at the Mandalay Bay convention center in 2017 and 2018. Bill won male vocalist at CCMA, qualifying him for the NACMAI competition in Pigeon Forge, TN, competing against 800 other artists in March 2019 where he won the song writer award for his song, Between Heaven & Hell. Bill still resides in the beautiful Plateau Valley just east of Grand Junction, CO.
Find out more here.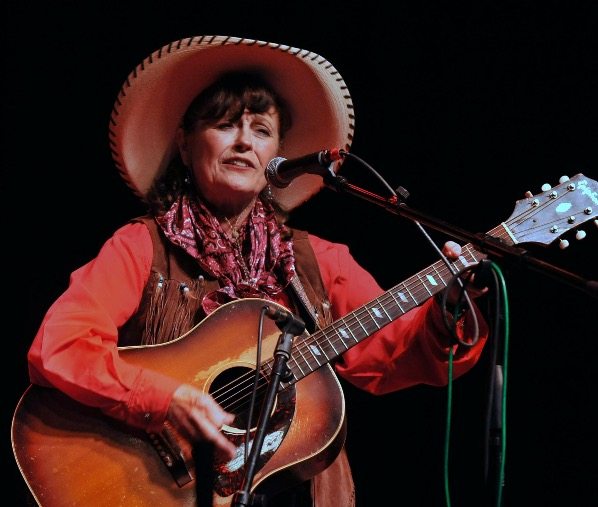 Peggy Malone
"Pickin' Peggy" Malone, a local favorite, is the 2016 Colorado Country Music Hall of Fame Female Vocalist of the year and Entertainer of the year 2013, Her song, Singin' A Cowboy Song won an Emmy for Performer/Songwriter 2001 in the PBS Special, A Night At The Rodeo. Her song, Appaloosa, is the official APHC Club Song. She was inducted into the Colorado Country Music Association Hall of Fame on August 20, 2006 and was named the Colorado Country Music Hall of Fame Legend of Legends Female Vocalist in 2015. In addition to various cowboy gatherings, Peggy performs at local senior homes and it brings her much joy. No doubt the joy is felt by the seniors as well.
Terry Nash has the distinct ability to put words together and deliver them in a captivating way. He's performed at just about every cowboy poetry gathering between Alpine, TX; Prescott, AZ; and the southern Rockies; and was selected to perform at Elko, NV, at the biggest cowboy poetry gathering in the country. A cattle raiser from the Grand Junction, CO area, Terry knows what he's talking about. He lives the Western life he writes about, and he's a master at showing it to you. Terry received the International Western Music Association 2018 'Male Poet of the Year' award at the IWMA annual convention, and his newest CD, A Good Ride, was named IWMA's 2018 Cowboy Poetry CD of the Year.
Find out more here.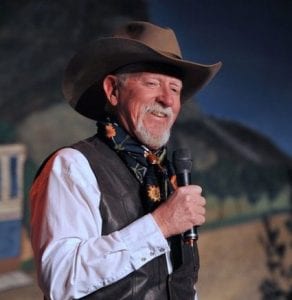 Dale Page
Dale Page was born and raised in Oklahoma. While attending Oklahoma State University, he worked as a horseshoer, bull rider, stable manager, and vet lab assistant. After graduation in 1970, he worked as the farm and ranch reporter for the Amarillo Globe News. Combining his English degree with his experiences riding and packing in the southern Rocky Mountains, he began writing cowboy poetry in the mid 1970s. He writes mostly narrative poems and inserts both real and fictional characters into plots taken from personal experiences and created plots. Dale was named "Best Performer" at the Oklahoma State University's cowboy poetry contest. He was first in his event at the National Cowboy Poetry Rodeo and was awarded the 2015 Cowboy Poetry CD of the Year by the Western Music Association.
Find out more here.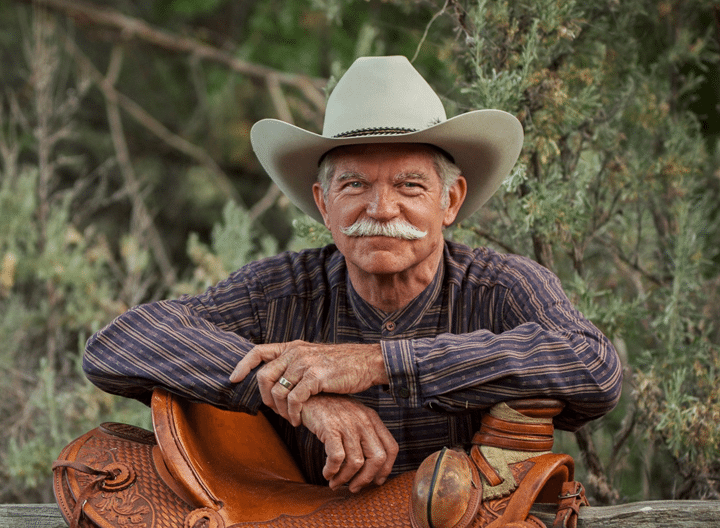 Duane Lee Nelson

Duane Lee Nelson, born and raised in North Dakota, moved to Oregon as a teen and has resided in the Northwest ever since. Lives on a wheat and cattle ranch near The Dalles Oregon with his wife Lori. Between the two there are six children and six grandchildren, and one great-granddaughter. Now retired from a life working in all sorts of ag-related jobs, Duane takes care of a small cow/calf herd for his landlord and rides for as many other ranches as he can.
Duane started writing and reciting cowboy poetry about the turn of the century (21st, NOT 20th!!), and has performed on stage, and at banquets, brandings and gatherings, across the NW. He has opened for such acts as Dave Stamey, Juni Fisher, Waddie Mitchell and Brenn Hill and RJ Vandygriff, along with many others. Duane finished second in Reciter: Serious at the Kanab National Cowboy Poetry Rodeo, Rising Star Division, and won the Rising Star competition at the Kamloops Cowboy Festival in 2014, and continues to recite at numerous gatherings across the country, mesmerizing people all over with his dynamic presentations of cowboy poetry old and new. He has also had his CD "COWBOY LONESOME" finish in the Top 5 of Cowboy Poetry CDs in 2015. Then, in 2016, Duane was a finalist for the International Western Music and Poetry's "Cowboy Poet of the Year".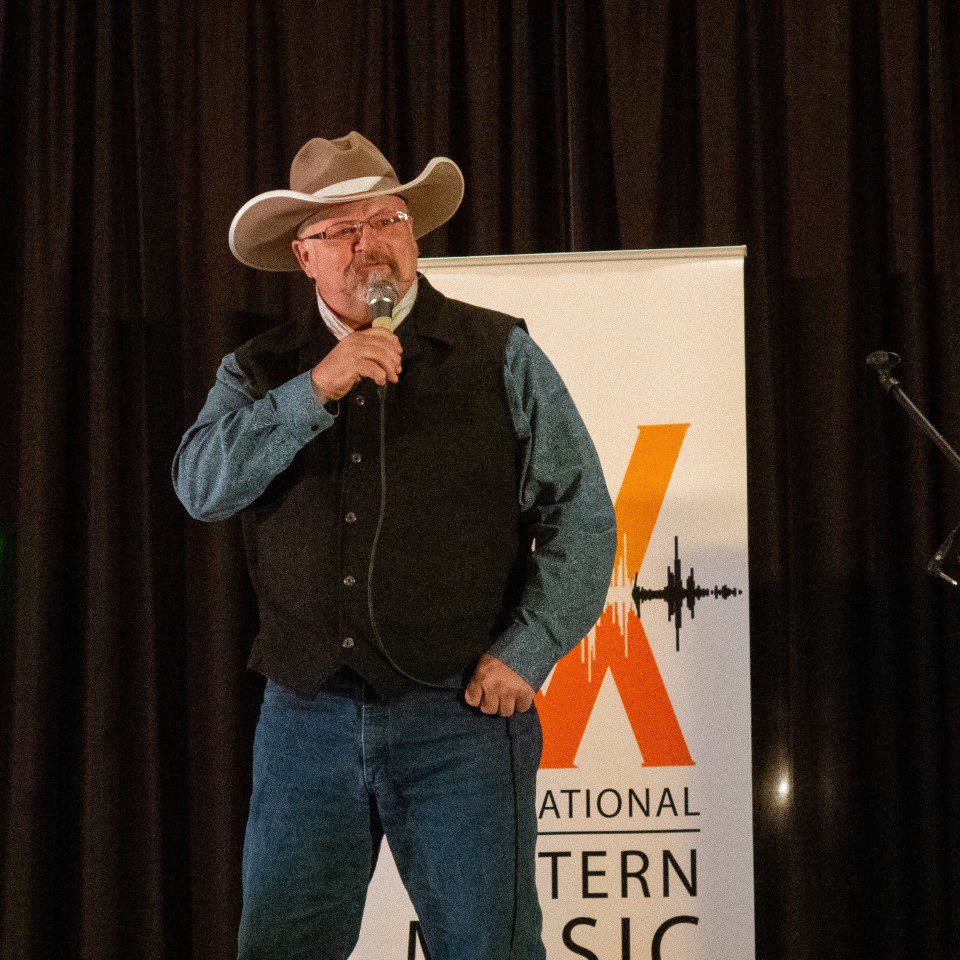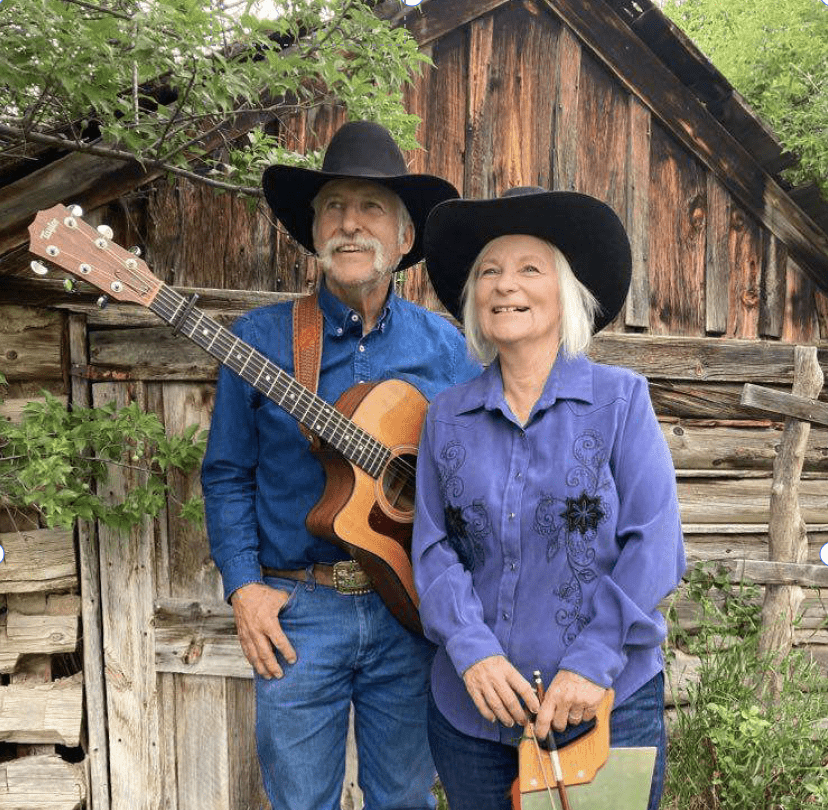 Dennis Russell, poet and songwriter, and Beverly Gray Russell, instrumentalist and best known for her musical saw. They share their original music and poetry that depict their ranching lifestyle on the beautiful Huerfano River in Southern Colorado as well as covering traditional stories and songs at campfires, gatherings and house concerts in family friendly entertainment. Dennis is Founder of the Cimarron Cowboy Music and Poetry Gathering and happy to be the emcee of any western event. You can often find Beverly showing kids, parents, and grand parents alike how her magical musical saw works.

Find out more here.