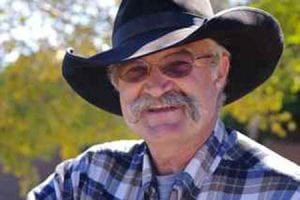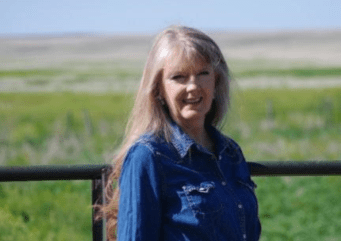 Floyd and Valerie run Corriente cattle with their daughter and son-in-law in the remote canyons of Southeastern Colorado, not at the end of the earth but you can see it from there. Floyd has been writing and rhyming for over thirty-five years. He writes down his experiences and observations gleaned from a lifetime of working with cattle, horses, people, and dogs. He has been a top five finalist for the International Western Music Association's Male Poet of the Year for the past six years, winning the honor in 2016 and 2017. 
Valerie counts herself lucky to have been born and raised in the west where each day dawns with new possibilities for writing material. She has been a regular at several Gatherings in Colorado, New Mexico, Wyoming, and Arizona over the past four years. She is a top five finalist for International Western Music Association's Female Poet of the Year for 2019. 
Find out more here.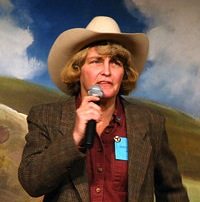 Jerry "Brooksie" Brooks
She has loved and recited poetry since she was young. Not only does she have a knack for recognizing a great poem when she hears one, Jerry can recite for hours on end from a huge collection of memorized works. At home, both in a saddle and wearing her miner hat, Brooksie now takes care of 80 acres along Clear Creek in south-central Utah.
Nona Kelley Carver is a native Coloradan, now retired from ranching at Mesa. Her experience shows in her work that she refers to as "fiction with a few facts thrown in." Believing that reciting makes an author's work come alive for the audience, Nona gives her best whether it is to a small group or at The National Cowboy Symposium and Celebration where she is a repeat performer. Her work has been published in magazines, newspapers, and anthologies. Her CDs and books of poetry are currently sold out.
Find out more here.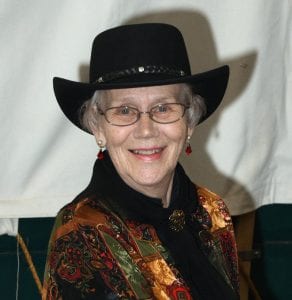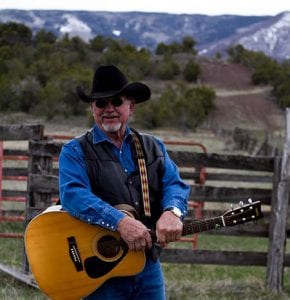 Bill Clark has been a Colorado rancher for over 60 years, playing music all along the way. Bill was lead singer in the Saltcreek Gang (band) for ten years. He won Country/Western CD of the Year in 2016 from the NTCMA for The Man I Am. In 2016, Bill toured through CO, AZ, WY, MT, ID, and SD, and was invited to play at the Mandalay Bay convention center in 2017 and 2018. Bill won male vocalist at CCMA, qualifying him for the NACMAI competition in Pigeon Forge, TN, competing against 800 other artists in March 2019 where he won the song writer award for his song, Between Heaven & Hell. Bill still resides in the beautiful Plateau Valley just east of Grand Junction, CO.
Find out more here.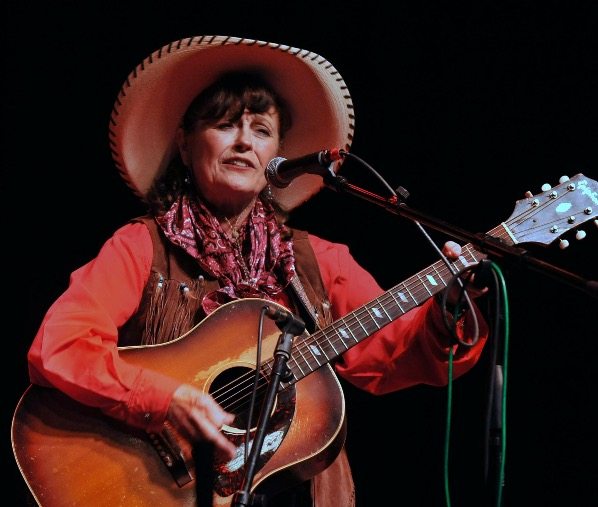 Peggy Malone
"Pickin' Peggy" Malone, a local favorite, is the 2016 Colorado Country Music Hall of Fame Female Vocalist of the year and Entertainer of the year 2013, Her song, Singin' A Cowboy Song won an Emmy for Performer/Songwriter 2001 in the PBS Special, A Night At The Rodeo. Her song, Appaloosa, is the official APHC Club Song. She was inducted into the Colorado Country Music Association Hall of Fame on August 20, 2006 and was named the Colorado Country Music Hall of Fame Legend of Legends Female Vocalist in 2015. In addition to various cowboy gatherings, Peggy performs at local senior homes and it brings her much joy. No doubt the joy is felt by the seniors as well.
Terry Nash has the distinct ability to put words together and deliver them in a captivating way. He's performed at just about every cowboy poetry gathering between Alpine, TX; Prescott, AZ; and the southern Rockies; and was selected to perform at Elko, NV, at the biggest cowboy poetry gathering in the country. A cattle raiser from the Grand Junction, CO area, Terry knows what he's talking about. He lives the Western life he writes about, and he's a master at showing it to you. Terry received the International Western Music Association 2018 'Male Poet of the Year' award at the IWMA annual convention, and his newest CD, A Good Ride, was named IWMA's 2018 Cowboy Poetry CD of the Year.
Find out more here.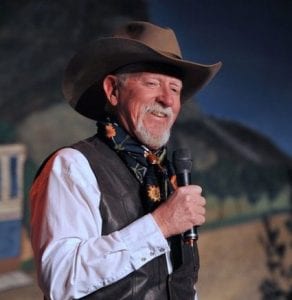 Dale Page
Dale Page was born and raised in Oklahoma. While attending Oklahoma State University, he worked as a horseshoer, bull rider, stable manager, and vet lab assistant. After graduation in 1970, he worked as the farm and ranch reporter for the Amarillo Globe News. Combining his English degree with his experiences riding and packing in the southern Rocky Mountains, he began writing cowboy poetry in the mid 1970s. He writes mostly narrative poems and inserts both real and fictional characters into plots taken from personal experiences and created plots. Dale was named "Best Performer" at the Oklahoma State University's cowboy poetry contest. He was first in his event at the National Cowboy Poetry Rodeo and was awarded the 2015 Cowboy Poetry CD of the Year by the Western Music Association.
Find out more here.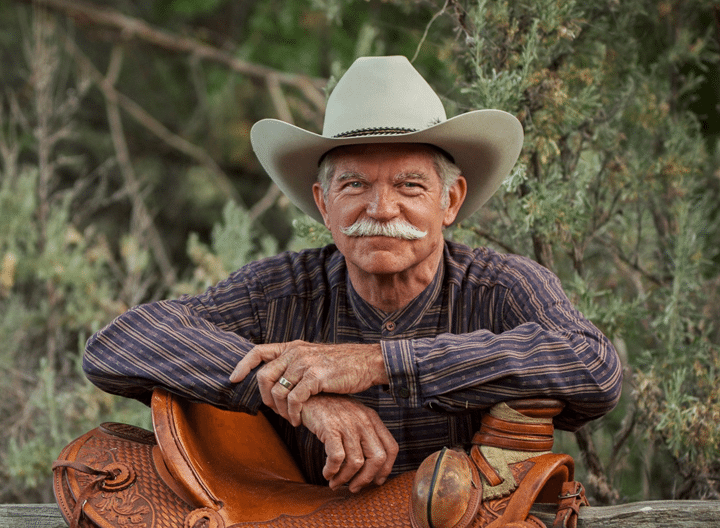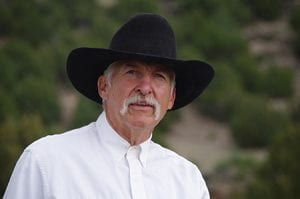 Dennis Russell blends his original western poems and songs as well as sharing some of the classics at campfires or cowboy gatherings. Dennis takes pride in his cow/calf operation along the Huerfano River in Redwing, CO. He was appointed Poet Laureate of Cimarron, NM 2014; WMA Western Wordsmith Novice Division Jackpot winner 2014; Vice President Western Wordsmiths Chapter 2015; WMA nominee Cowboy Poetry CD of the Year 2016; Western Radio Top 10 CD for 2016; Western Radio Top 15 Poet for 2016; IWMA nominee Male Poet of the Year 2018; IWMA nominee Male Poet of the Year 2019; IWMA nominee Cowboy Poetry CD of the Year 2019. Dennis is the founder and co-producer ofthe Cimarron Cowboy Music and Poetry Gathering held annually in August at the Philmont Scout Ranch near Cimarron, NM.
Find out more here.