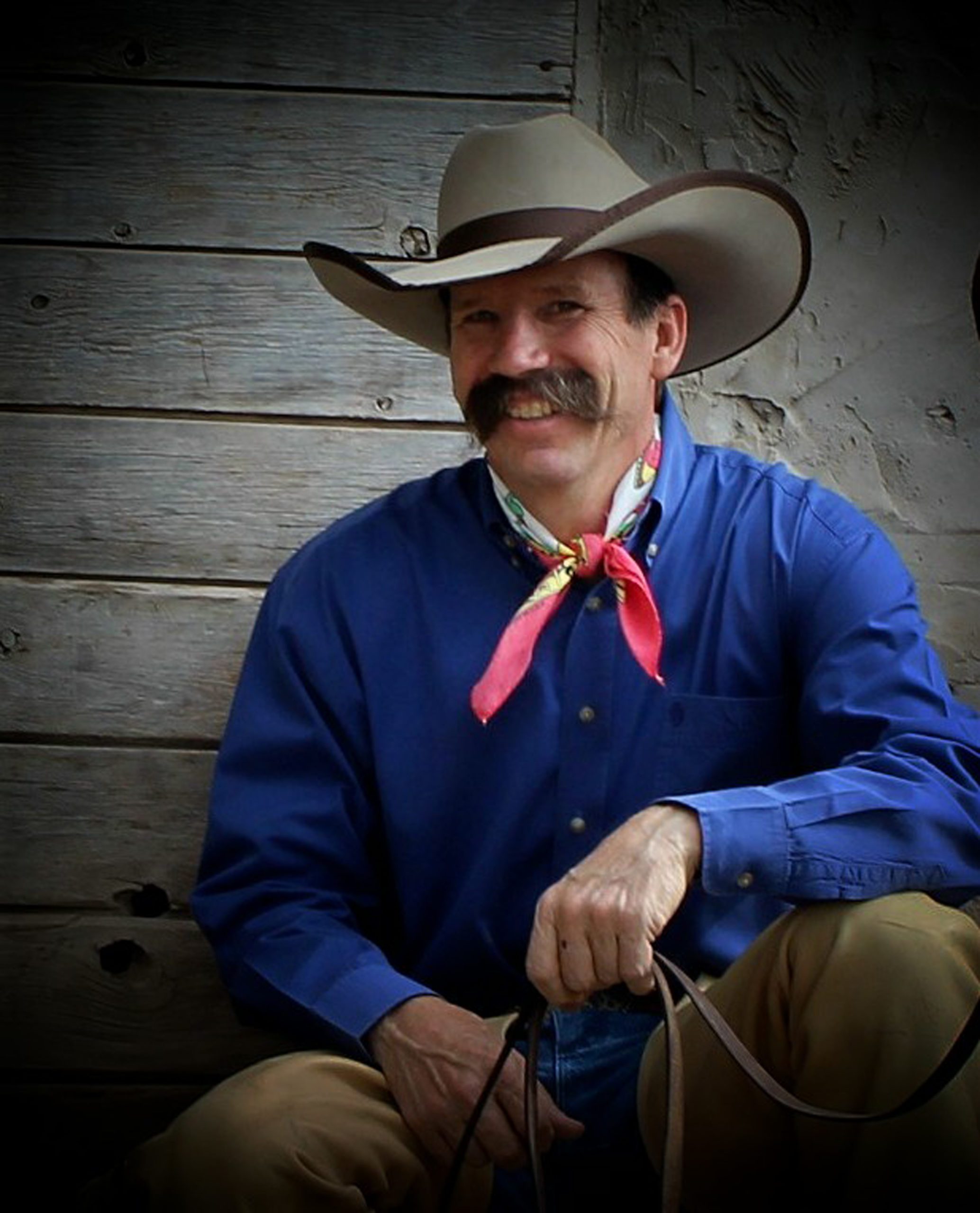 Doug Figgs
Doug Figgs is an AFA Certified Journeyman Farrier, a day working cowboy, and a Western music singer/songwriter from Lemitar, New Mexico. He has won numerous awards for his music including two "Wrangler Awards" from the National Cowboy and Western Heritage Museum and 2021 IWMA Male Performer of the Year. He is inspired by the cowboy/Western life he lives, writing songs from his experiences while drawing from the history of the West. He has performed his music all over the West and continues to turn out his own variety of Western music – from hard driving music with a hint of southern rock, to beautiful ballads, and everything in between.
2021 IWMA "Male Performer of the Year"
2021 IWMA Group of the Year with "The Cowboy Way" trio
2021 "Wrangler Award" Western song "El Caballo del Fuego"
2021 "New Mexico Music Awards" Best Cover Song "Ghost Riders/Pipeline"
2019 IWMA Western Album of the Year "Go West"
2019 IWMA Group of the Year with "The Cowboy Way" trio
2019 "New Mexico Music Awards" Best Western Song "I Make My Livin' in the Saddle"
2018 IWMA "Male Performer of the Year"
2018 IWMA "Group of the Year" with "The Cowboy Way" trio
2018 "New Mexico Music Awards" Best Country CD "…thinkin' of you"
2017 Western Music Association "Group of the Year" with "The Cowboy Way"
2017 "New Mexico Music Awards" Best Western Song "A Cowboy Like Me"
2017 "Wrangler Award" with the trio "The Cowboy Way"
2016 RRMC "Traditional Western Music" CD of the year "A Cowboy Like Me"
2015 Academy of Western Artists "Will Rogers Award" Western Male Performer
2015 Western Music Association "Songwriter of the Year"
2015 Western Music Association "Song of the Year"……."Socios"
2015 "New Mexico Music Awards" Best Western Song "Running With the Wind"
2015 WWA "Spur Award" Best Western Song "Charlie and Evangeline"
2014 Academy of Western Artists "Will Rogers Award" Western Song "Socios"
2014 WMA "Harmony Trio Award" winner with the trio "The Cowboy Way"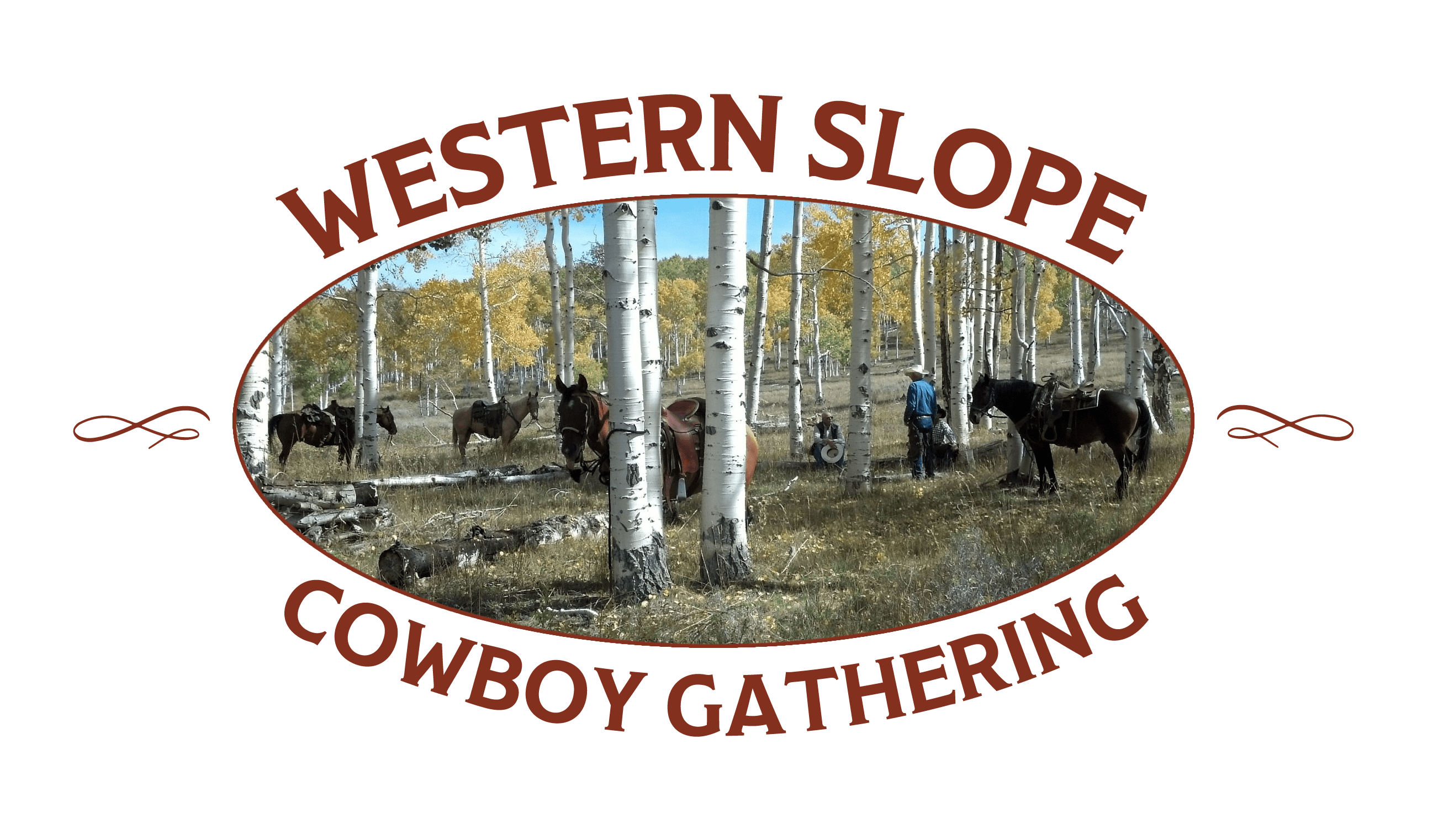 Ernie Martinez

Bio coming soon!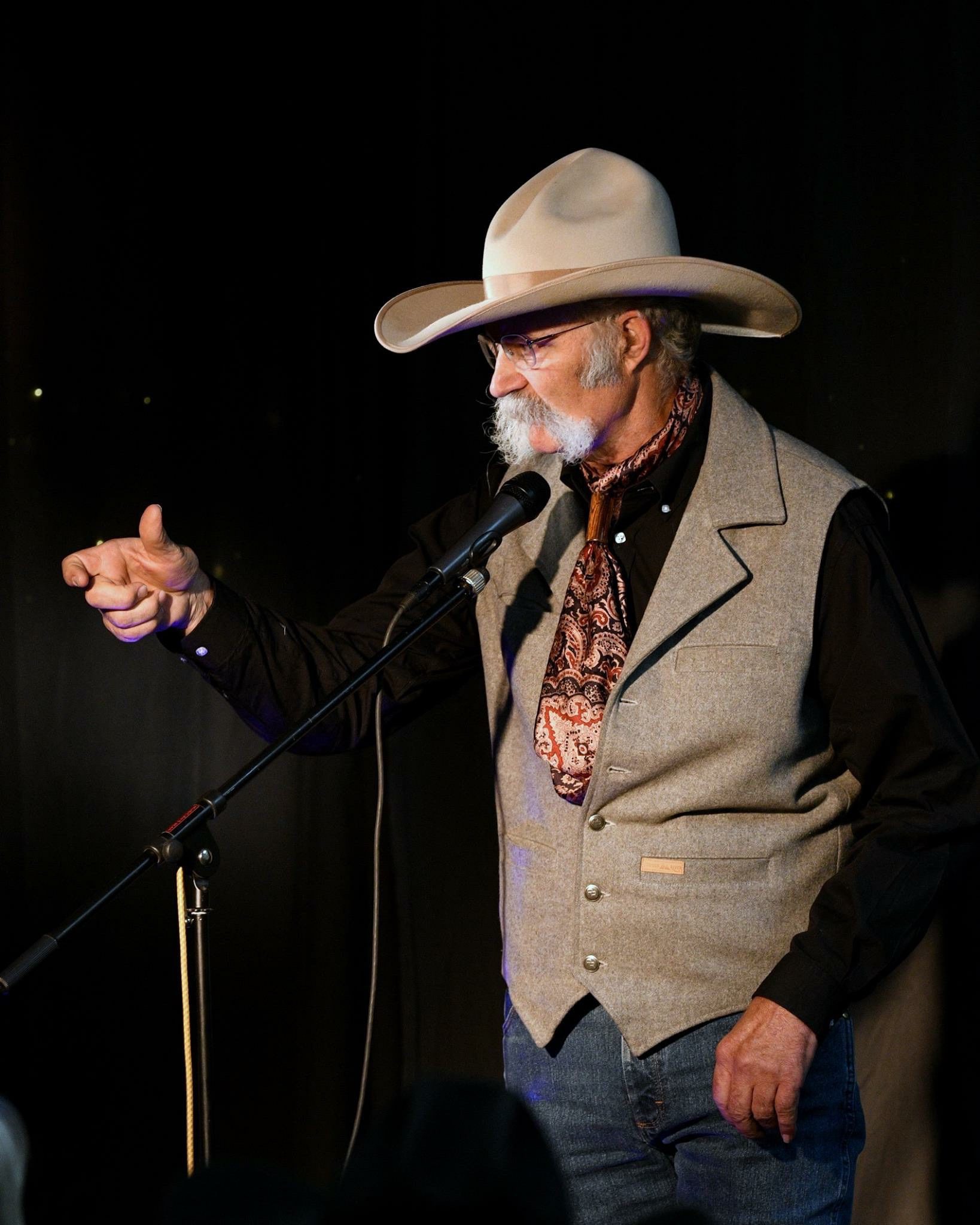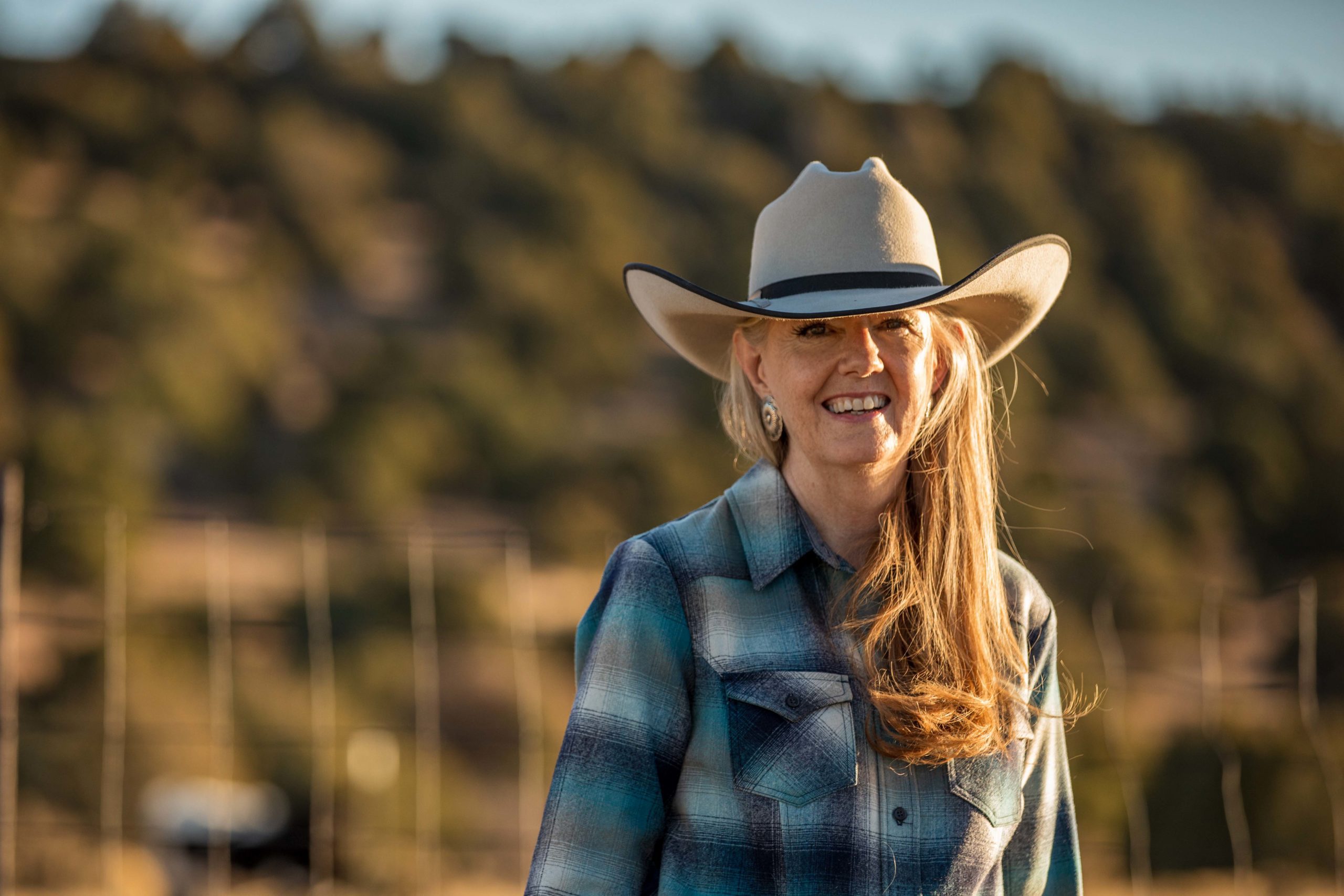 Floyd Beard lives twelve cattle guards from the pavement near Kim, Colorado. He and his wife, Valerie, run cattle with their daughter and son-in-law. A good day involves getting up before the sun is "pinking up the east", riding, working cattle, and settling down on the porch to watch the sunset. Floyd is an award-winning poet and has been writing and rhyming for over 30 years.
Floyd is the 2016, 2017, and 2021 International Music Association's Male Poet of the Year. His most recent CD, "Horse Tales and Cow Trails" also won the IWMA's 2021 Cowboy Poetry CD of the Year. Most of his original poetry is written about his observations while working on the ranch. For more information go to:  www.floydbeardcowboy.com or email him at febeard@yahoo.com.
Valerie is a rancher's wife, teacher, writer, crew cook, quilter, and reader. She and her husband, Cowboy Poet Floyd Beard, live in Southeast Colorado and run cattle with their daughter and son-in-law. They keep a few Border Collies around to stay humble. Valerie released a CD this year, "No Better Life" that debuted with the International Western Music Association in the #1 spot. She also was a top five finalist for IWMA Female Poet of the Year in 2019 and 2021.  For more information go to: www.valeriebeard.com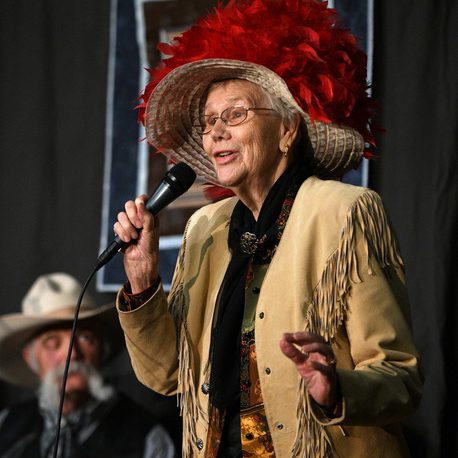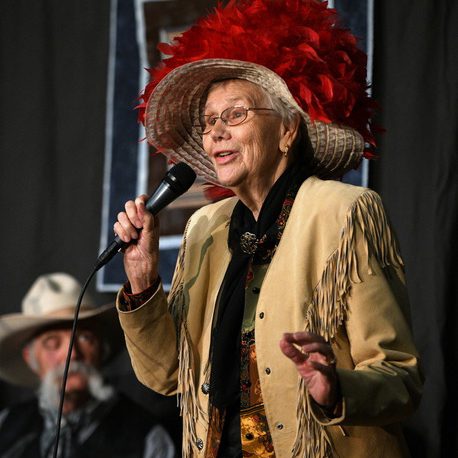 Nona Kelley Carver
Nona Kelley Carver is a native Coloradan, now retired from ranching at Mesa. Her experience shows in her work that she refers to as "fiction with a few facts thrown in." Believing that reciting makes an author's work come alive for the audience, Nona gives her best whether it is to a small group or at The National Cowboy Symposium and Celebration where she is a repeat performer. Her work has been published in magazines, newspapers, and anthologies. Her CDs and books of poetry are currently sold out.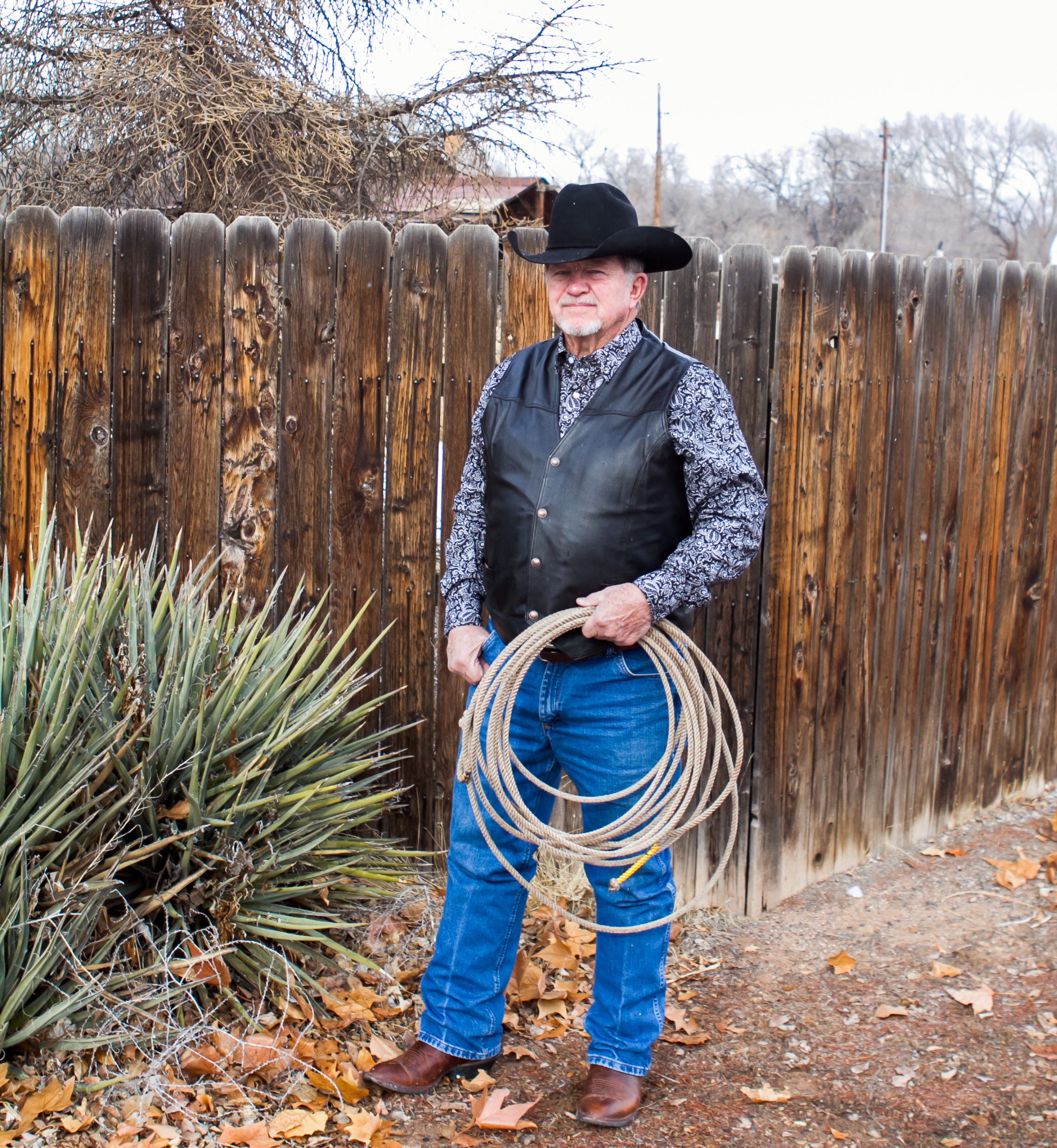 Bill Clark
Bill Clark has a passion for true Country/Western Music. The kind that tells a story about life in the mountains, working hard, loving with all you have, and thanking God for it. A true Cowboy's Life in Colorado.
He won Country/Western Albumn of the Year in 2016 from the NTCMA. In 2019, he won male vocalist at the CCMA, leading him to also win the song writer award at the NACMAI competition in Pigeon Forge, TN. Bill lives in the beautiful Plateau Valley in Colorado.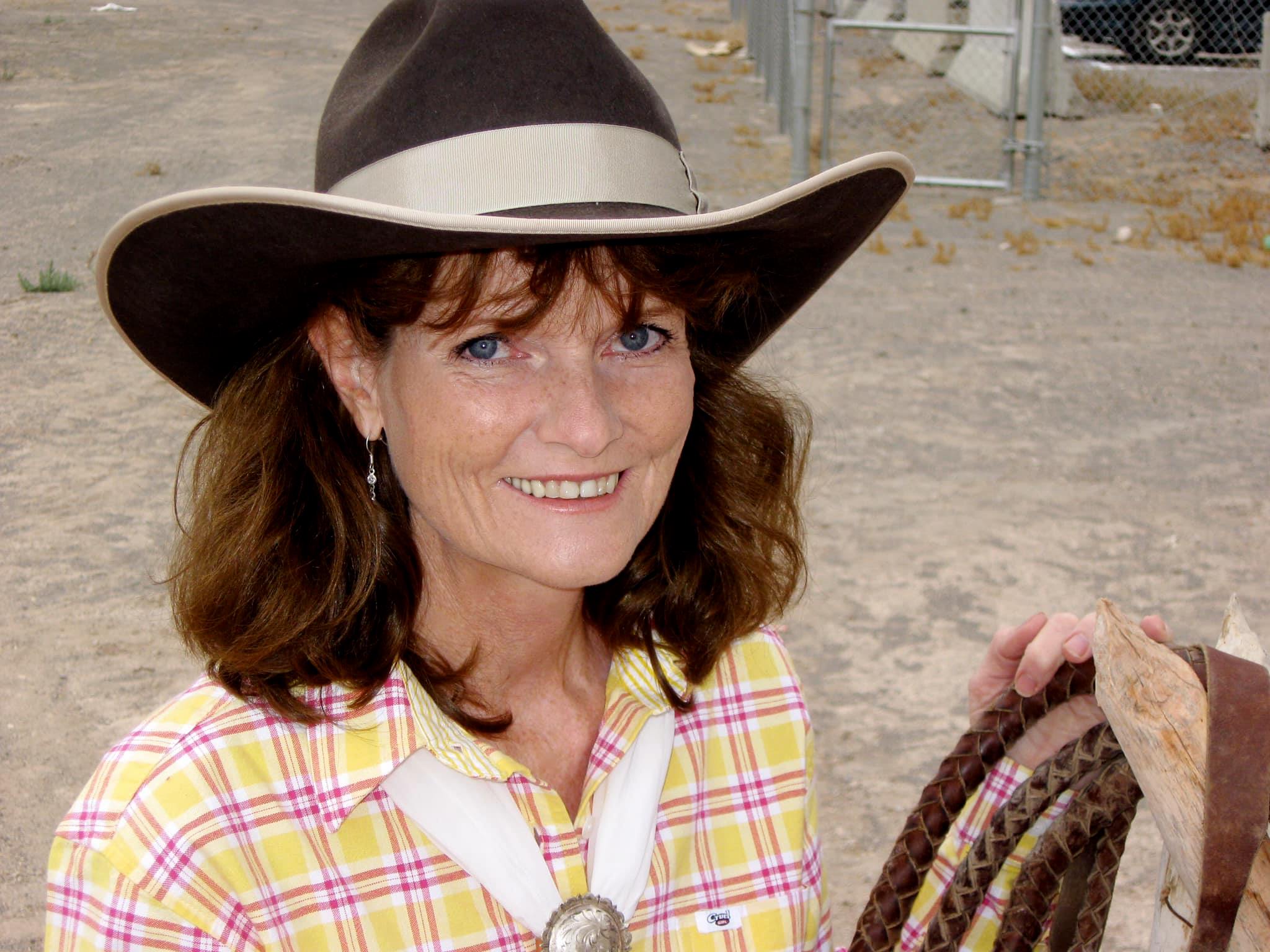 Jo Lynne Kirkwood
My great-grandfather, Zadok Knapp Judd, was an original settler of several of the early towns of southern Utah, northern Arizona and Nevada. By the time my grandfather, Asa, was born, the family had settled in (and founded) Kanab, Utah and had also claimed grazing lands and farm ground in northern Arizona. That is where I grew up, raising cattle and hay on some pretty dry country in that high desert of northern Arizona. I've ended up in central Utah, on a small farm where we battle bad weather and old equipment, which maybe explains the origins of my poetry. Some of my stories are from the old settlement period, others from my life in Coconino County, but most try to make sense of the frustration, hardship and beauty of working the land in this beautiful Sevier River Valley. My stories are never falsehoods; sometimes I may stretch the truth a bit, or try to explain something in a better light – or bemoan the pain and injustice of a situation I've probably put myself into! – but as most Cowboy Poets do realize, life is the best storyteller. I just want to share my stories with you.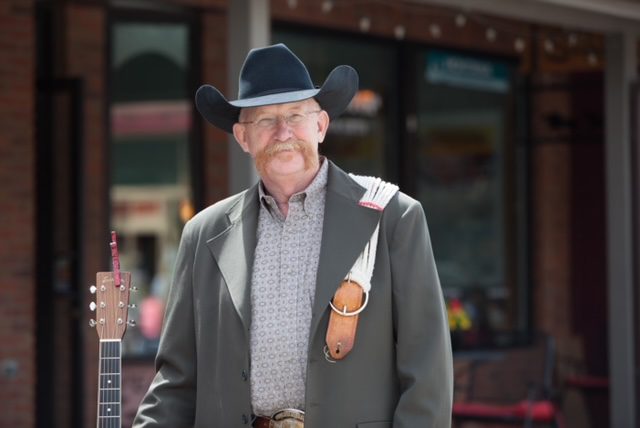 Paul Larson
Paul acquired many talents before making his home in the sacred Black Hills of South Dakota, just a bit outside the small community of Rochford. Known for his baritone voice and cowboy yodel, he was once introduced by an announcer, "Paul is a man with the voice he'd hire to ride circles around a rangy herd of cows to keep them quiet through the evening."

Paul is grateful to have the opportunity to write and play his music in many places. He has won awards such as the South Dakota Country Music Hall of Fame in 2018 and the Steve Thorpe Brass Harmonic Award for mentoring and promoting The Arts. He has performed with some of the best musicians in South Dakota such as Kenny Putnam, Boyd Bristow, Chet Murray, Gordy Pratt, Jami Lynn Buttke, and also has been on South Dakota Public Radio and local television stations. He enjoys performing and producing music with friends at Cowboy Poet Gatherings, weddings, funerals, The Moonshine Gulch Saloon in Rochford, hosting and performing Cowboy Christmas Shows, High Country Guest Ranch Open Stage, and the Palmer Gulch KOA Chuck Wagon Supper Shows. There's also a good chance you could catch him singing on the front porch of his cabin with his guitar, family and friends.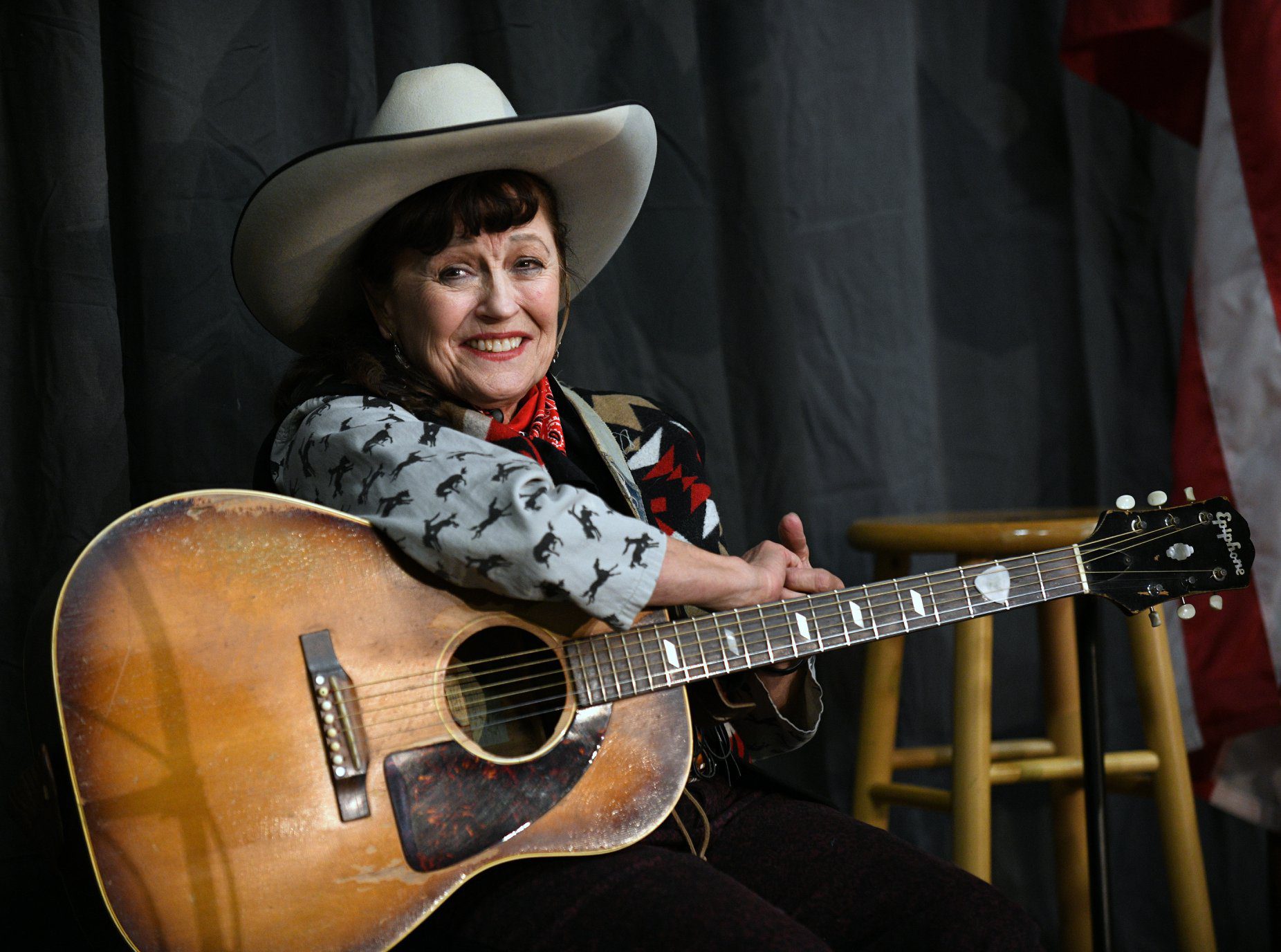 Peggy Malone
"Pickin' Peggy" Malone, a local favorite, is the 2016 Colorado Country Music Hall of Fame Female Vocalist of the year and Entertainer of the year 2013. Her song, Singin' A Cowboy Song won an Emmy for Performer/Songwriter 2001 in the PBS Special, A Night At The Rodeo. Her song, Appaloosa, is the official APHC Club Song. She was inducted into the Colorado Country Music Association Hall of Fame on August 20, 2006 and was named the Colorado Country Music Hall of Fame Legend of Legends Female Vocalist in 2015. In addition to various cowboy gatherings, Peggy performs at local senior homes and it brings her much joy. No doubt the joy is felt by the seniors as well.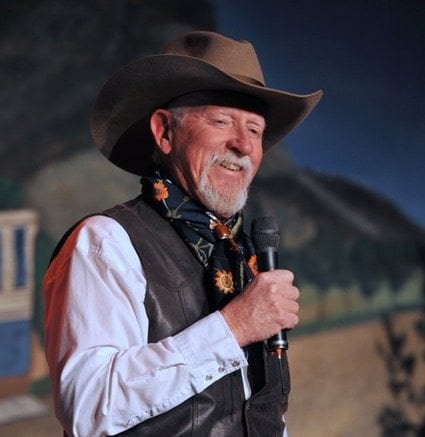 Terry Nash
Terry Nash has the distinct ability to put words together and deliver them in a captivating way. He's performed at just about every cowboy poetry gathering between Alpine, TX; Prescott, AZ; and the southern Rockies; and was selected to perform at Elko, NV, at the biggest cowboy poetry gathering in the country. A cattle raiser from the Grand Junction, CO area, Terry knows what he's talking about. He lives the Western life he writes about, and he's a master at showing it to you. Terry received the International Western Music Association 2018 'Male Poet of the Year' award at the IWMA annual convention, and his newest CD, A Good Ride, was named IWMA's 2018 Cowboy Poetry CD of the Year.
Find out more here.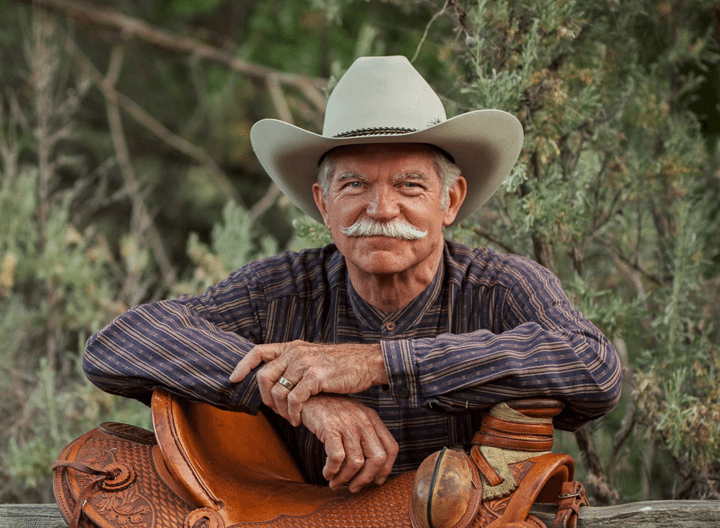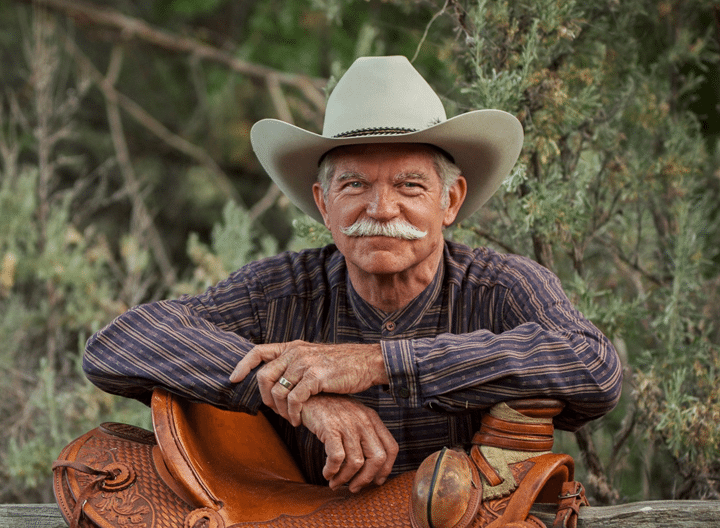 Dale Page
Dale Page was born and raised in Oklahoma City, OK. While attending Oklahoma State University, he worked as a horseshoer, bull rider, stable manager, and on the movie set of The Cheyenne Social Club. Page majored in English, but after graduation in 1970, worked as the farm and ranch reporter for the Amarillo Globe News. His feature articles have appeared in the Quarter Horse Journal, The Western Horseman, The Western Livestock Journal, and Persimmon Hill.
Combining his learned appreciation of poetry with his experiences riding and packing in the Rocky Mountains, he began writing cowboy poetry in the mid 1970s. He writes mostly narrative poems and inserts both real and fictional characters into plots taken from actual experiences or created story lines.
2008: Best Overall Performer, Oklahoma Cowboy Poetry and Songs in Stillwater.
2010: First Place in Serious Poetry, Rising Star Division, at the National Cowboy Poetry Rodeo in Montrose, CO.
2015 Cowboy Poetry CD of the Year by the Western Music Association for his collection of original poems, Once We Were Kings.
2021 Special Achievement Award by the International Western Music Association for Four Aces and a Queen, the collected works of five poets.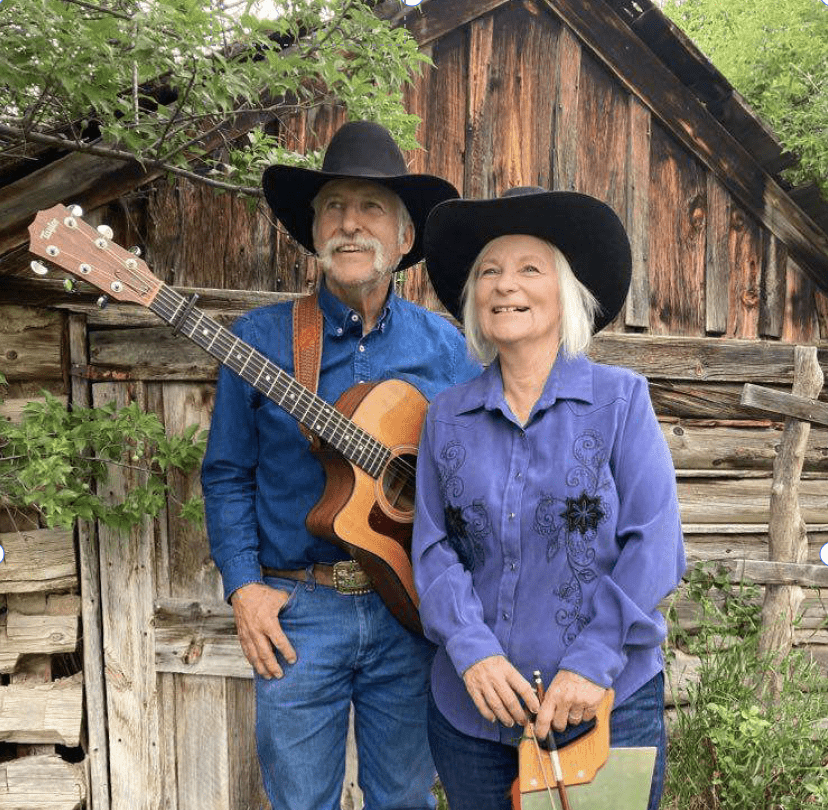 Dennis Russell, poet and songwriter, and Beverly Gray Russell, instrumentalist and best known for her musical saw. They share their original music and poetry that depict their ranching lifestyle on the beautiful Huerfano River in Southern Colorado as well as covering traditional stories and songs at campfires, gatherings and house concerts in family friendly entertainment. Dennis is Founder of the Cimarron Cowboy Music and Poetry Gathering and happy to be the emcee of any western event. You can often find Beverly showing kids, parents, and grand parents alike how her magical musical saw works.

Find out more here.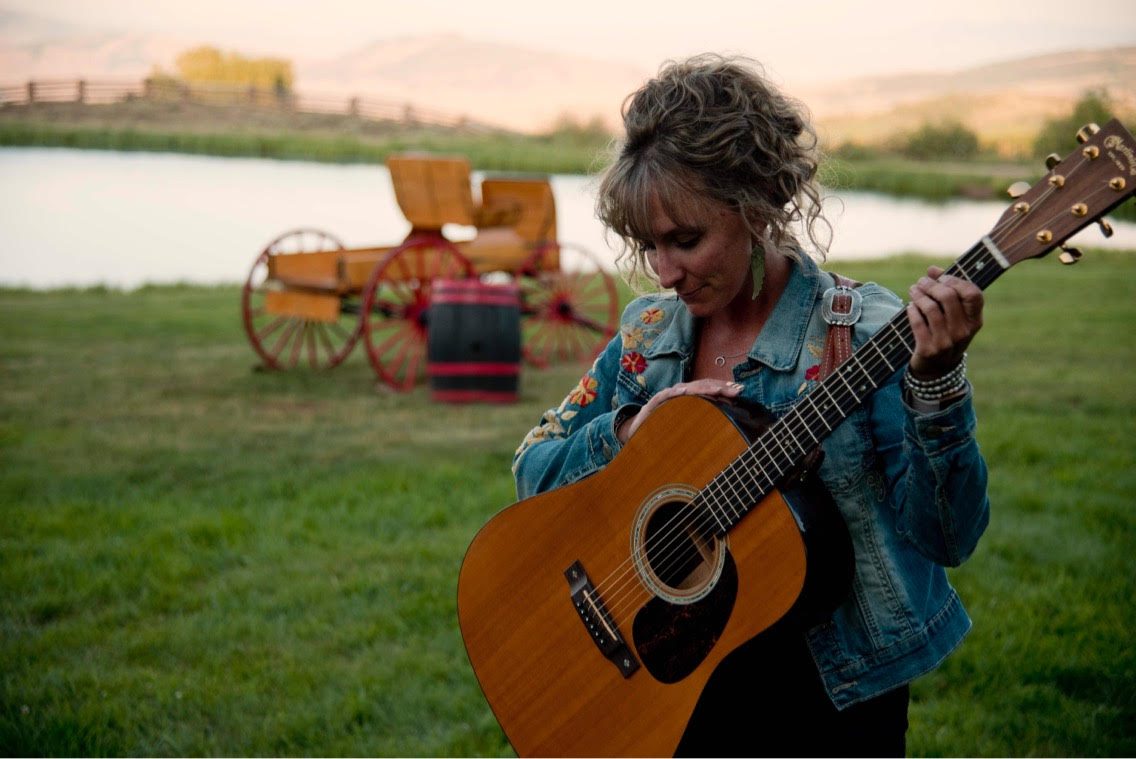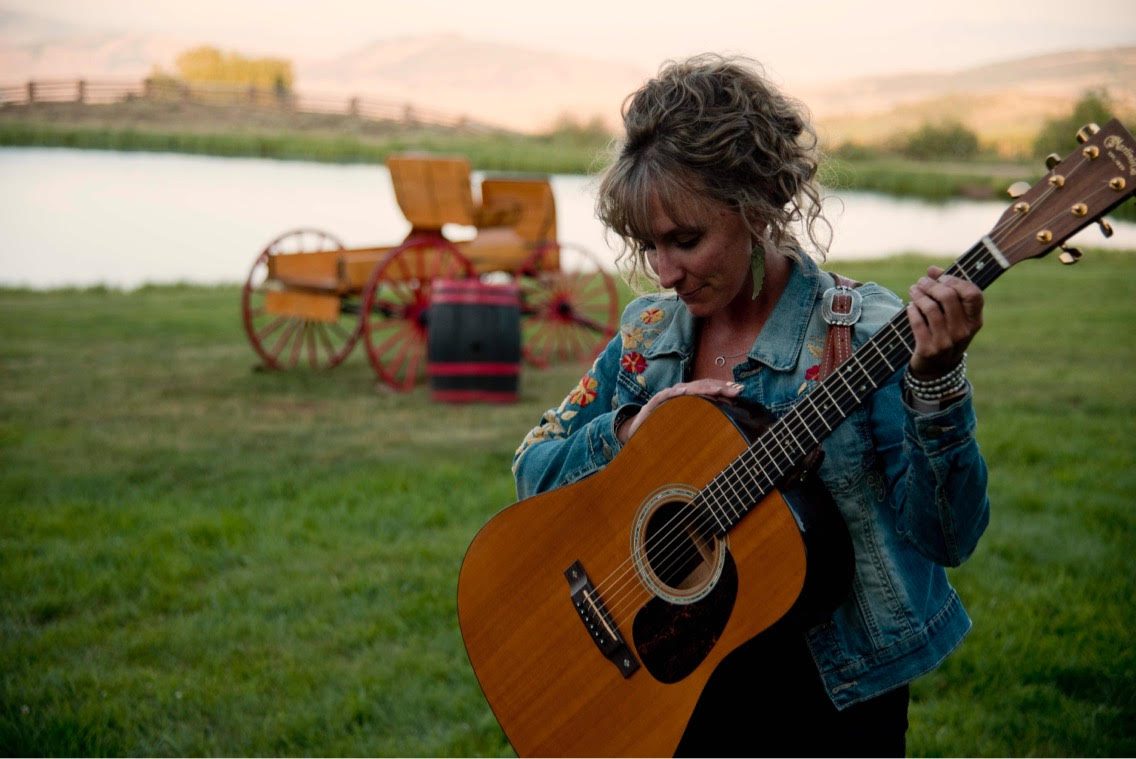 Caitlyn Leigh Taussig
Caitlyn Taussig is a fourth-generation rancher from Kremmling, Colorado. She runs cow-calf pairs with her mother on their high-country cattle ranch. Caitlyn's interests include travel, cattle care, learning to be a better roper, and studying up on bridle horses in the Californio tradition.
Caitlyn has been singing since childhood and has performed at ranch brandings, cowboy gatherings, private events, guest ranches, bars, and ranch ropings. She draws inspiration for her songwriting from Colorado's rugged and beautiful landscapes, her experiences summering cattle at 9,000 feet, cowboying in rough high country and dark timber, working on the family ranch and feeding cattle in the harsh winter months, and listening to her late father's wild stories. An article about the Taussig family appeared in the February 2016 issue of Western Horseman, and in January 2019 Caitlyn and her mother, Vicki, were featured in the front page NY Times Sunday business section story, Female Ranchers are Reclaiming the American West.
Caitlyn's debut album, The Things We Gave Up, was released in January 2015.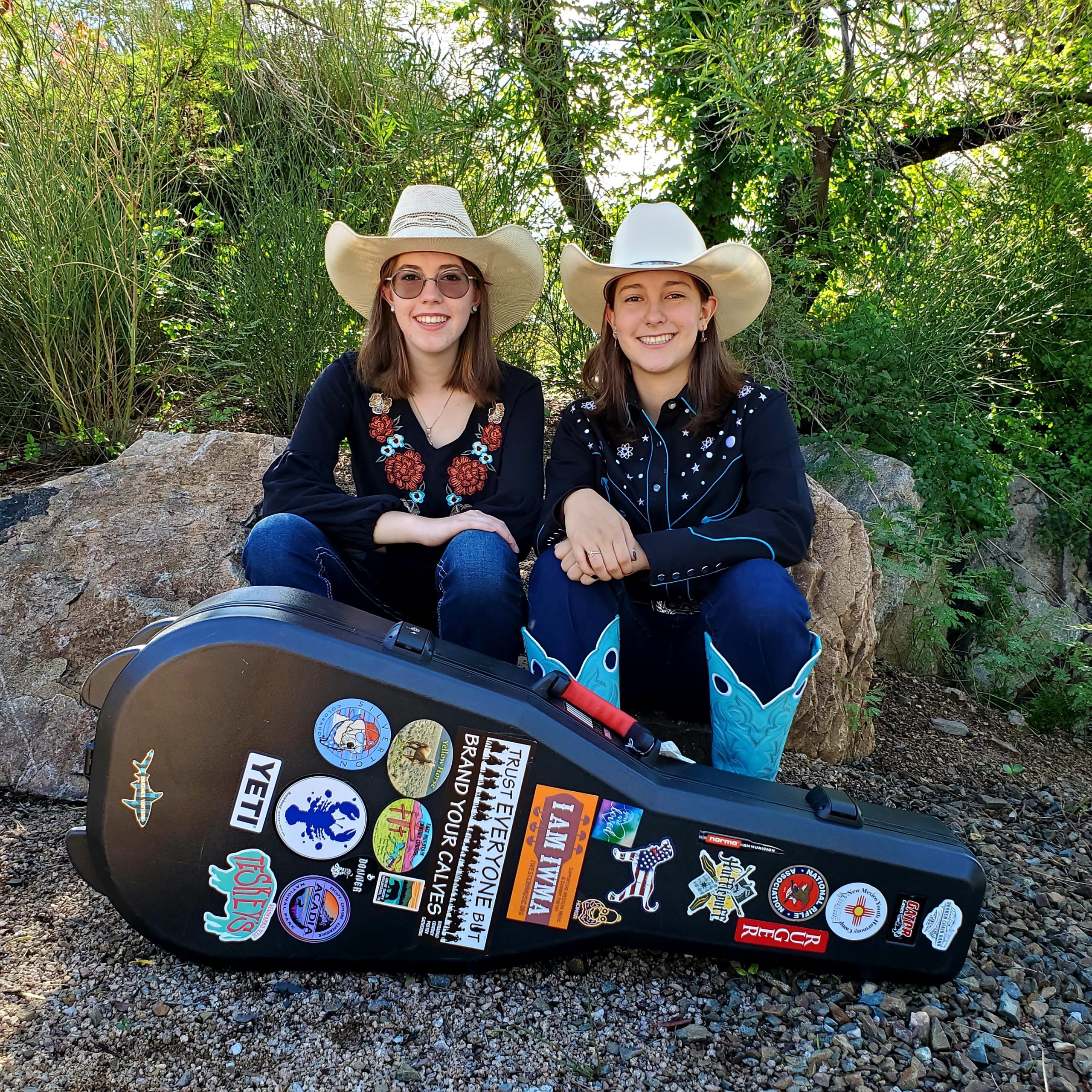 Kacey and Jenna Thunborg 
​Kacey and Jenna Thunborg, 17 year-old twins, live on their family farm in Lemitar, NM. Kacey received her first guitar as a Christmas present at the age of six. Jenna soon after received a guitar of her own and they began taking lessons at the age of eight with award-winning instrumentalist and "The Cowboy Way" member, Mariam Funke. And so began their journey into music and in specific classic western. Since then they have been fortunate enough to take part in many musical opportunities and adventures. The twins recorded their very first CD, "Simply Western" in 2019. In 2021, they received the International Western Music Association (IWMA) Liz Masterson Crescendo Award, and in 2019 and 2017 they won the IWMA "Youth Harmony Duo of the Year". They are finalists for the 2022 Academy of Western Artists "Young Artist" and 'Western Music Song" entitled "In the Moment", a co-write with Kacey and Jim Jones and recorded by Jim, Kacey and Jenna. The girls are members of the IWMA Youth Chapter where Jenna serves as President. They also are members of the Cowtown Opry Buckaroos and their high school golf and speech and debate teams. The girls can't wait to see where their music takes them next!